vivamind shows you the way.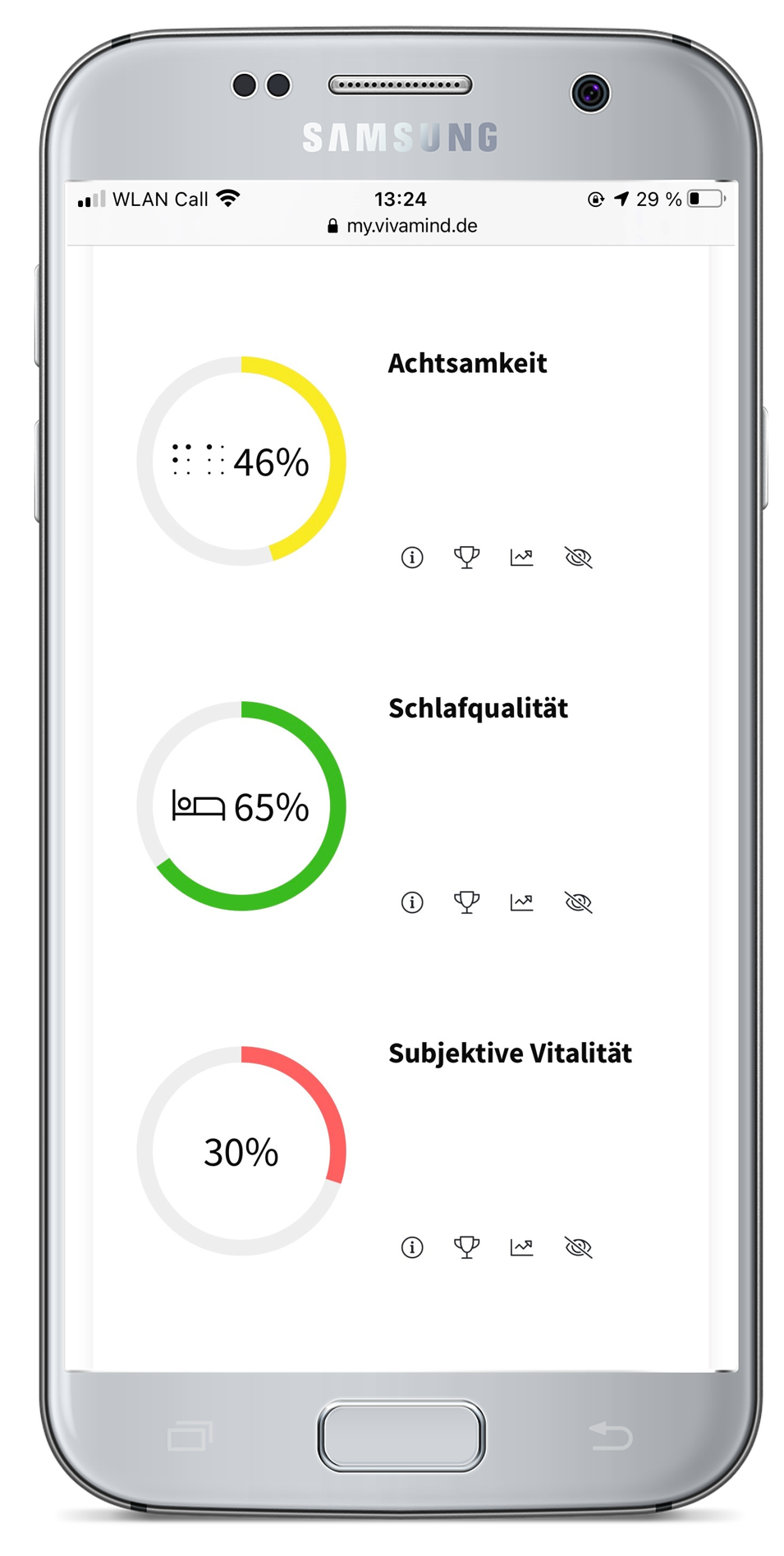 Digital checkup – Security about your health
In just a few minutes, you get an analysis of your health status, comprehensive, accurate, anytime, anywhere. And transparency about your physical and mental fitness. Previously used in premium prevention centers, the checkup is now available exclusively to you in digital form.
Anonymous and secure. Developed by experts for you.
The check-up gives you clarity about your health, your strengths and where you have potential. It is the basis for your personal health management.
Take your chance for a healthy and vital life.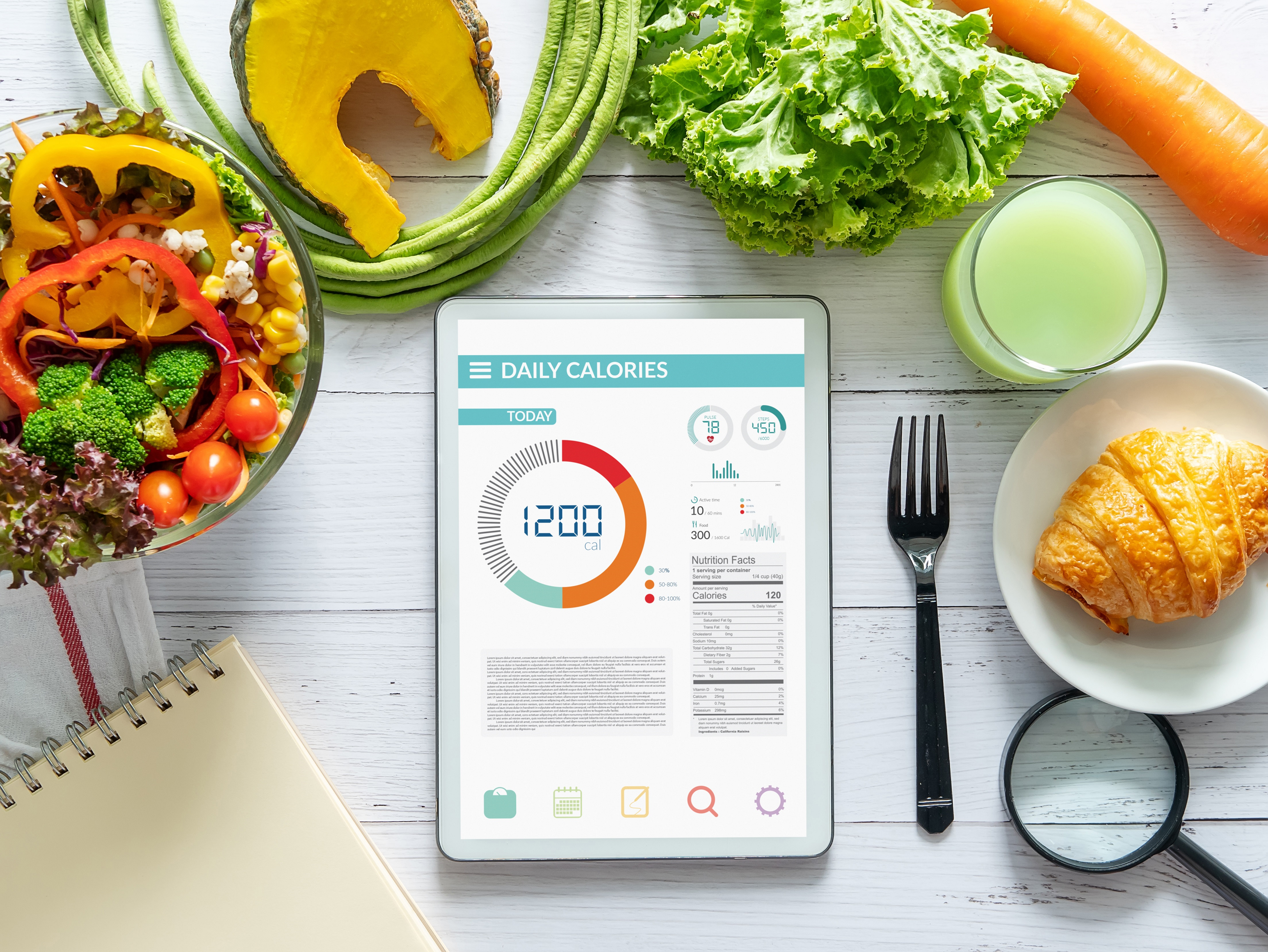 Consulting and coaching programs for every need
The digital checkup shows you the direction for your health goals and a tailored selection of counseling and coaching to strengthen your physical and mental fitness, from the areas of nutrition, endurance fitness and strength training, mindfulness and resilience.
vivamind smart supports you in putting together programs that are tailored to you.
Reach your goals
The vivamind Balance Score determines the overall value of your physical and mental performance from your checkup results. It is an important score for your personal health progress. It motivates you to achieve and sustain your health goals.
Use it also for challenges with friends and colleagues.
Always up to date
With vivamind you are always up to date. You can see what has improved and where you still have potential.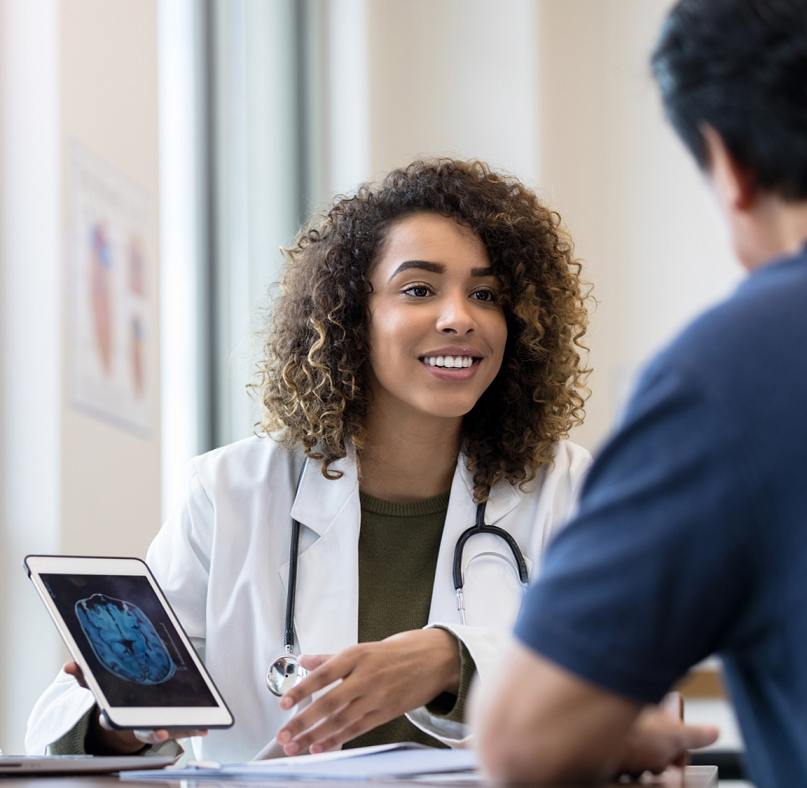 Also with doctors
Family and company doctors and check-up centers also value vivamind for their preventive medical care – supplemented with medical measured values – for a sustainable promotion of your health.