Everything in one place. Healthy, smart and digital.
It's so easy to place the vivamind Health Guide in your own infrastructure.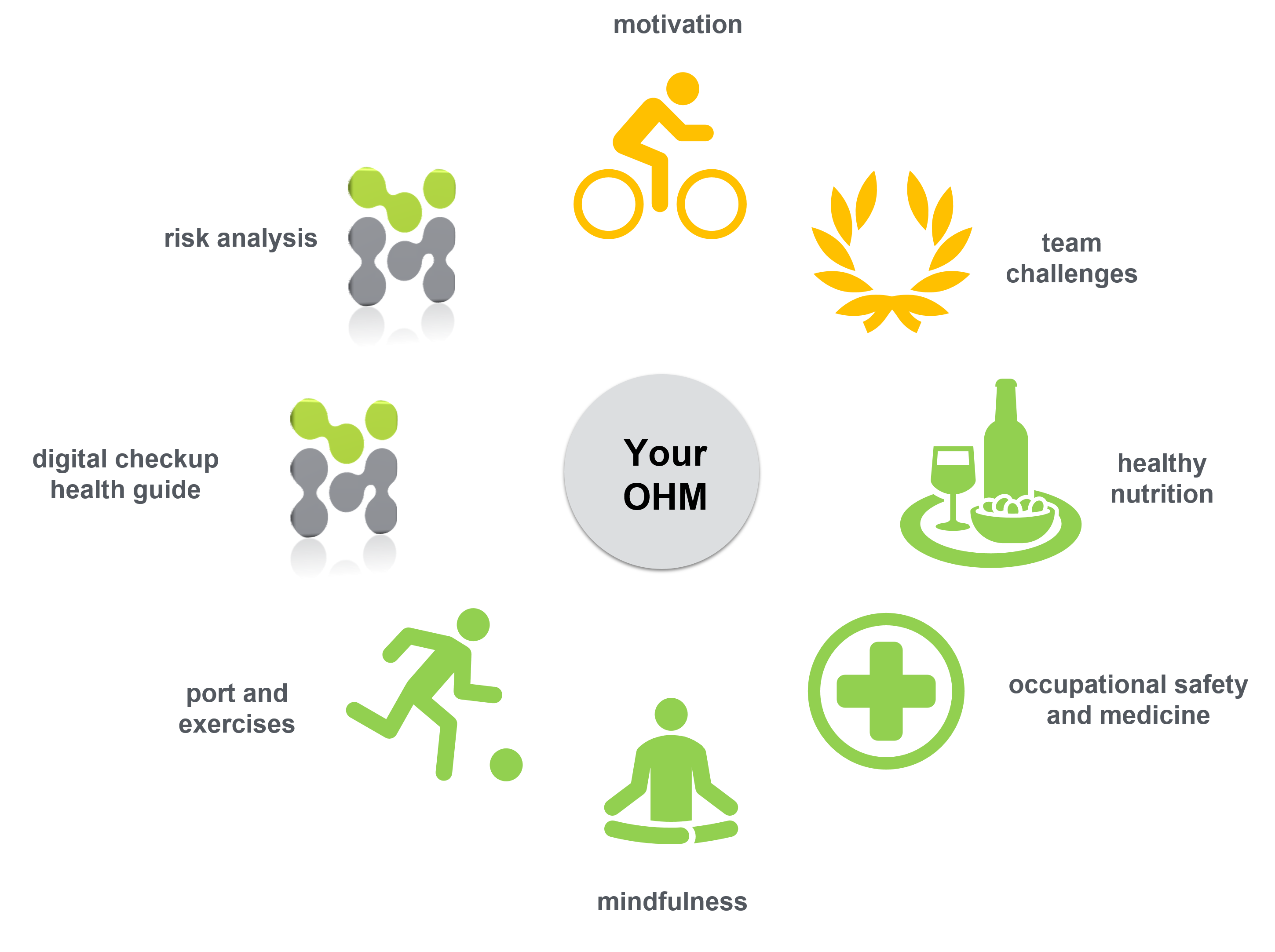 The vivamind Health Guide closes a crucial gap in your OHM portfolio. Whether placed in your internal process landscape or on external online platforms, vivamind will be easily integrated. Adaptable and expandable, you map your health policy and the components of your OHM. The principles of sustainability in the action fields of healthy employees, healthy company and healthy environment: all of them can be connected within our platform plan.
The best of two worlds
with our platform plan
Scientifically precise
The vivamind Living Score is a health solution developed by medical specialists, experts from the healthcare industry and university researchers.
A systemic approach
from the life and perspective of the end user / employee, as a life-long, individually modifiable process, embedded in the health ecosystem.
Measurable health status
for reliable health reporting you need measurable KPI factors that you can rely on in your company in your reporting.
Playful motivation
Scientific precision meets play, fun and reward. Team competition motivates to more movement and lasting behavioral change.
Healthy and climate-friendly
Achieve significantly higher participation rates by combining different interests.
Ecological and social
Reward participation with donation projects and bonus points for exciting raffles and vouchers.
Your training program for healthier employees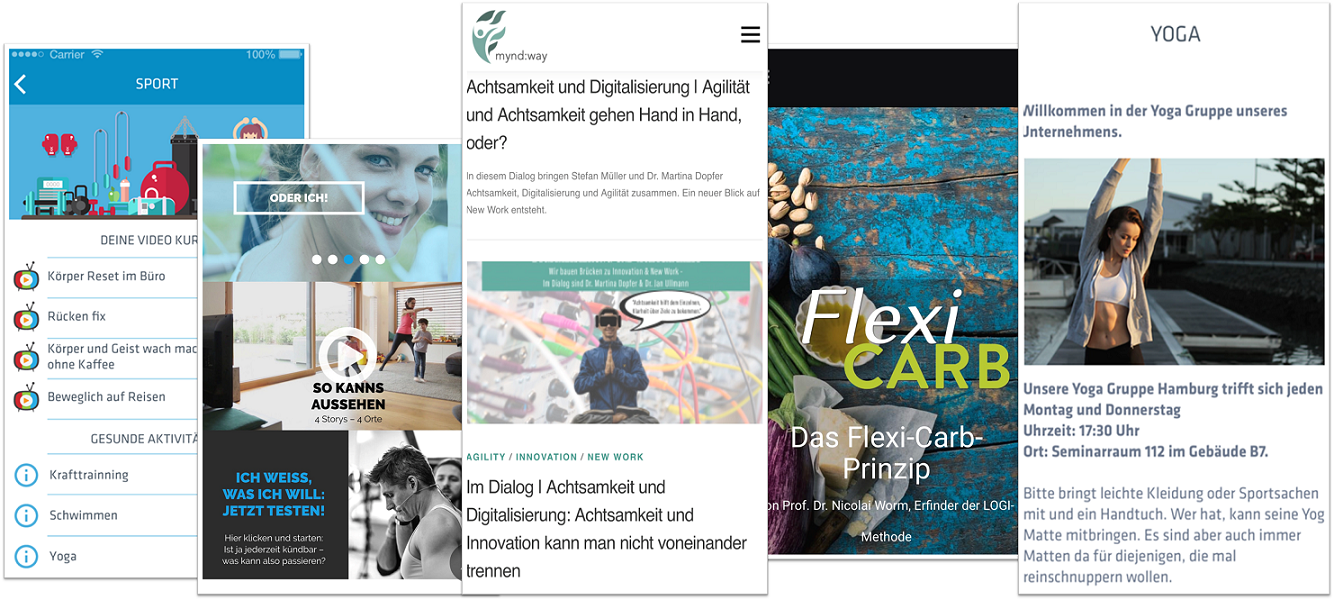 Put together your own company program to promote the health of your workforce. Use the coaching and training offers already available with vivamind – or position your own portfolio with simple operating steps.
Promote team building
Use challenges to motivate participants
Team competitions between departments or freely chosen teams. Define what should count in the competitions, kilometers covered on foot and by bike or CO2 savings.

Receive collective evaluations including those according to average achieved performance per team. Combine services with donation projects or tree planting.
Support social responsibility
Success stories
"As a health insurance company, we at BIG direkt healthy opted primarily for digital channels in customer communication. Of course, digital applications are also very important for us and our customers in the area of ​​occupational health promotion.
With our BIGbalance platform, we offer the companies we serve a holistic portfolio of health services. The vivamind online checkup is an important part of this. The employees of the companies have the opportunity to get concrete, high-quality information about their own state of health online – completely online. They also receive suggestions about which measures in BIGbalance can help them improve their health. Working with vivamind and the team has been an important part from the beginning and has contributed significantly to the fact that BIGbalance is very well received by the companies and their employees. "
STEFAN ERNST, Head of Company Health Management, BIG directly healthy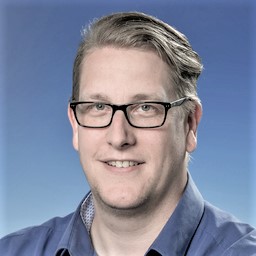 Promoting sustainability
Reward participation and promote environmental awareness
– for example through tree planting*
*Each tree binds large amounts of CO2.