The Health Checkup shows you the way.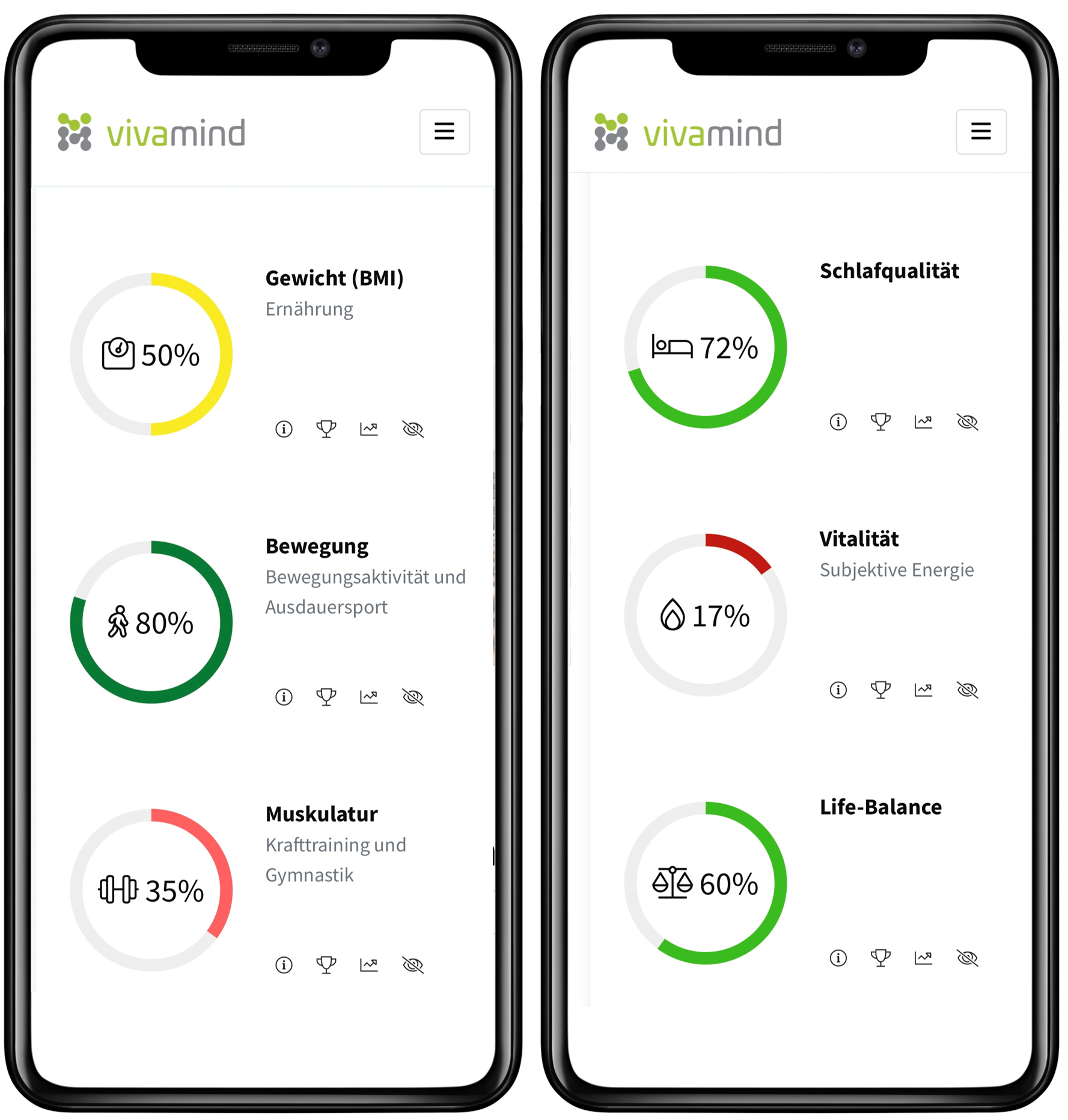 Unique health checkup
In just 8 minutes you will receive an analysis of your health status, comprehensive, accurate, anytime, anywhere. And transparency concerning your physical and mental fitness.

Here's your chance for a longer and more vital life.
Consulting and coaching programs for every need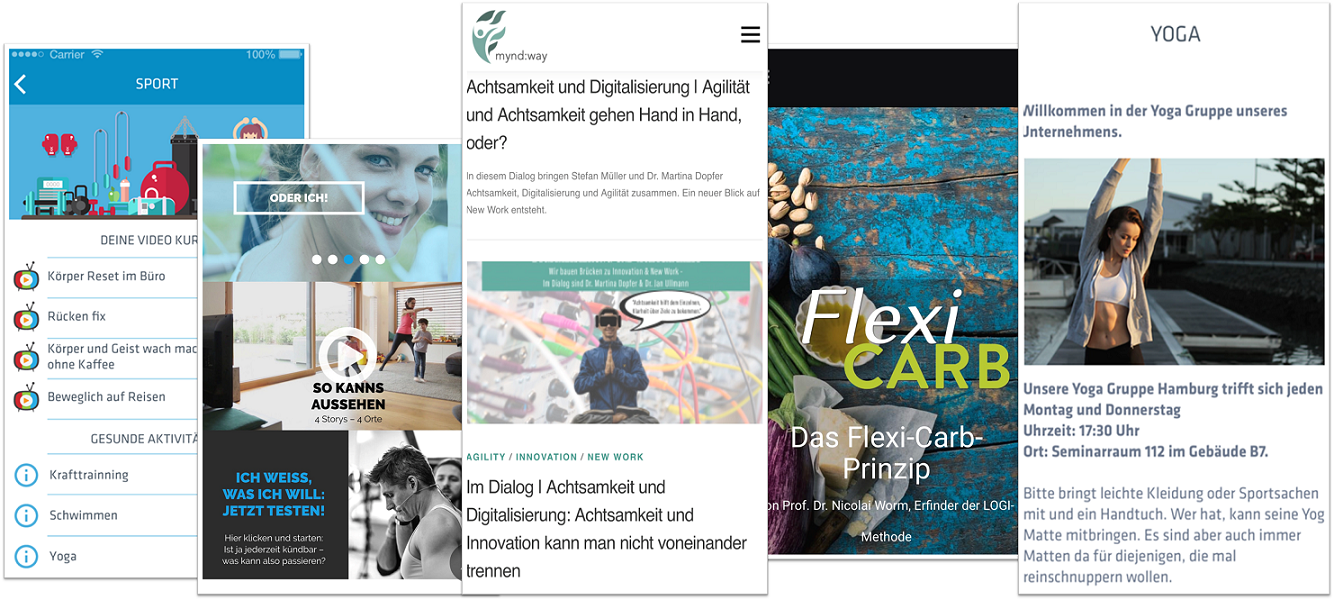 Counselling and coaching to strengthen your physical and mental fitness in the areas of nutrition, endurance and strength training, mindfulness and resilience. The Health Guide will help you put together programs that are tailored to your needs.
Always up to date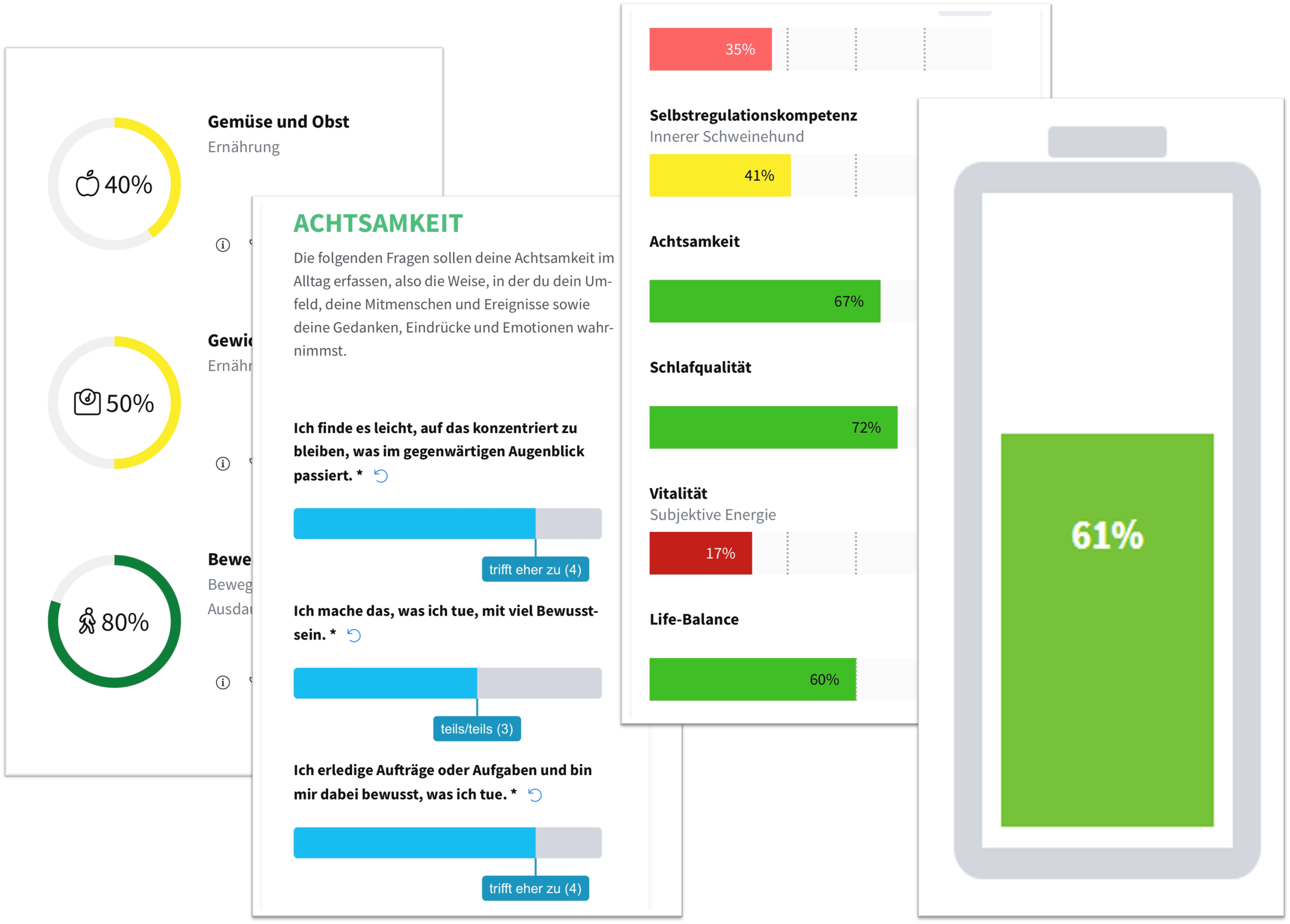 You will always be up to date with the Health Guide. You will see what has improved and where there is still potential in you. The vivamind Balance Score will show you your physical and mental performance. It is an important score for your personal health progress. Use it for challenges with friends and colleagues.
vivamind is effective
The vivamind Health Guide has shown the positive influence on health in several studies.
Physical fitness
Nutrition
Relaxation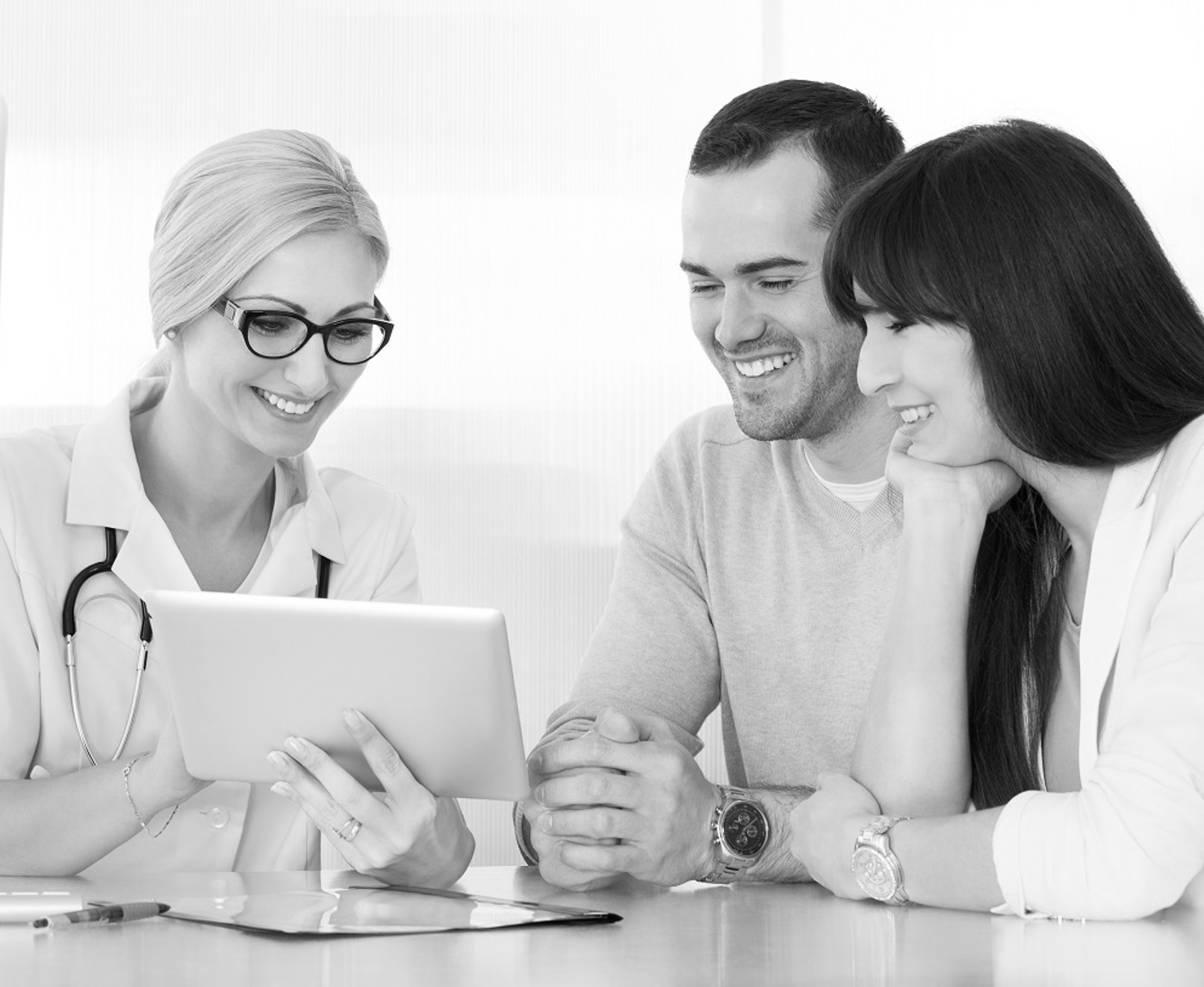 Information for doctors
Doctors can also use the Health Guide for their preventive medical care – and supplement them with medical measurements for the sustainable promotion of your health.