Achieve
insurance goals
and secure
them
With its digital services, vivamind
provides a measurable contribution
to health insurance companies and other
insurance providers to achieve their
prevention goals, retain clients and
increase their performance.
Become a preventive insurer

The demographic development increases
the costs of illness and nursing care. Health policy is therefore increasingly focusing on prevention. Become a motor of this
development!
Reduce costs through health awareness
About 70% of all sickness-related absences
are diseases of civilization that could be
avoided by a healthier lifestyle.
Attract new health-conscious members

Digital contemporary preventive services
are the key. They make you attractive
for young prevention- and fitness-
conscious population groups.
Earn points with the Health Guide.
Offer your members and clients transparency and security about their health, precisely and comprehensively. The Health Guide creates orientation; it focuses on target-oriented measures, improving health and vitality.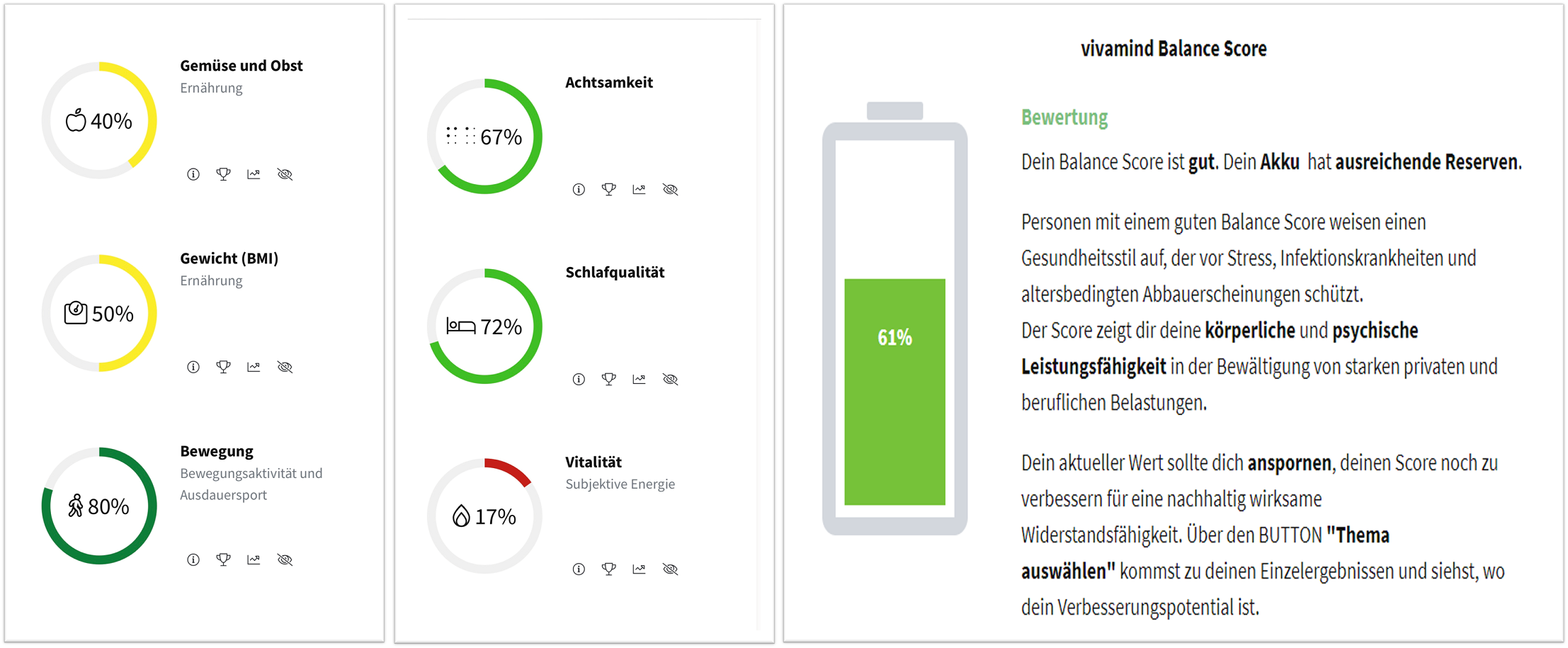 The vivamind Balance Score evaluates physical and mental performance. It is the compass for personal health progress. Use the Balance Score as a playful element for challenges of your members and clients. Health promotion through team building.
All activities in one place.
Make the Health Guide a strategic partner for sustainable health promotion.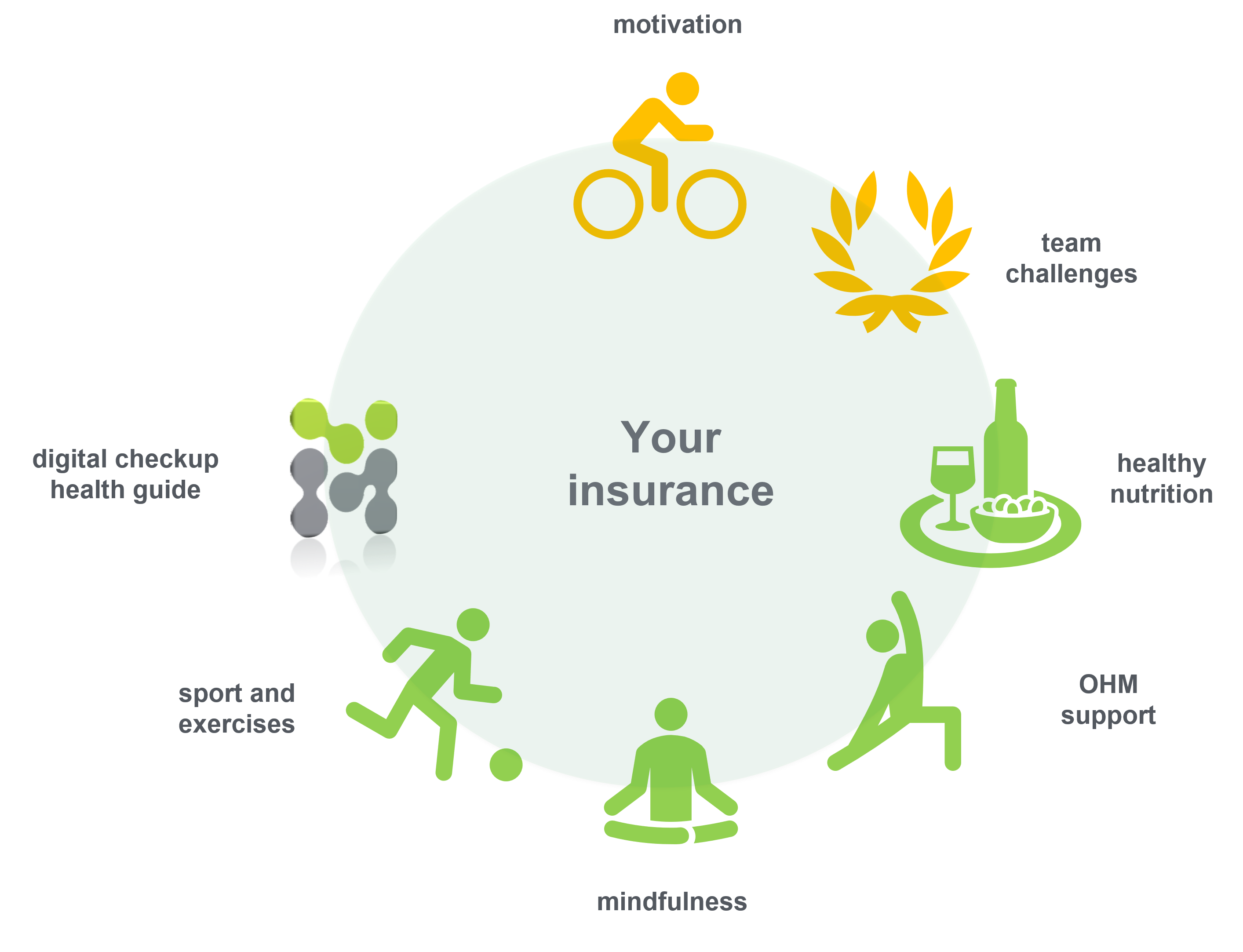 Use the Health Guide as a navigator for controlled health management within your service portfolio. Informed and motivated, users focus on the health programs that promise them success.
Customer loyalty solution
Success stories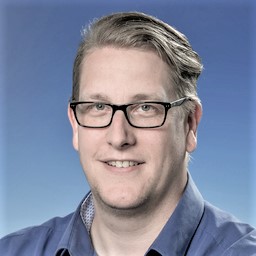 "As a health insurance company, we at BIG direkt healthy opted primarily for digital channels in customer communication. Of course, digital applications are also very important for us and our customers in the area of ​​occupational health promotion.
With our BIGbalance platform, we offer the companies we serve a holistic portfolio of health services. The vivamind online checkup is an important part of this. The employees of the companies have the opportunity to get concrete, high-quality information about their own state of health online – completely online. They also receive suggestions about which measures in BIGbalance can help them improve their health. Working with vivamind and the team has been an important part from the beginning and has contributed significantly to the fact that BIGbalance is very well received by the companies and their employees. "
STEFAN ERNST, Head of Company Health Management, BIG directly healthy