Promotion of
health in
sustainable
ways
vivamind sustainably supports
the healthpromotion of your staff.
Your Health Performance Indicator KPI)
increases. Team building and employer
branding are strengthened and
recruiting becomes easier.
The Health Guide that makes a big difference.
Personalize health activities.
Personal goals
The Health Guide visualizes the individual health profile, leading to further programs for each topic.

Links to your OHM offers improve the personal achievement of goals. The health promotion process landscape is mapped without interruption.
define and achieve
Key Performance Indicator
Balance Score
The vivamind Balance Score integrates the health components into a benchmark for physical and mental performance.
In the anonymized cross-section, the score serves your company as an important indicator of collective health (KPI). In a longitudinal survey, the score reflects the success of individual and collective health promotion.

Use the Balance Score as a playful element for challenges in your workforce: for health promotion through team building.
Use challenges to promote team building
Smart Health Data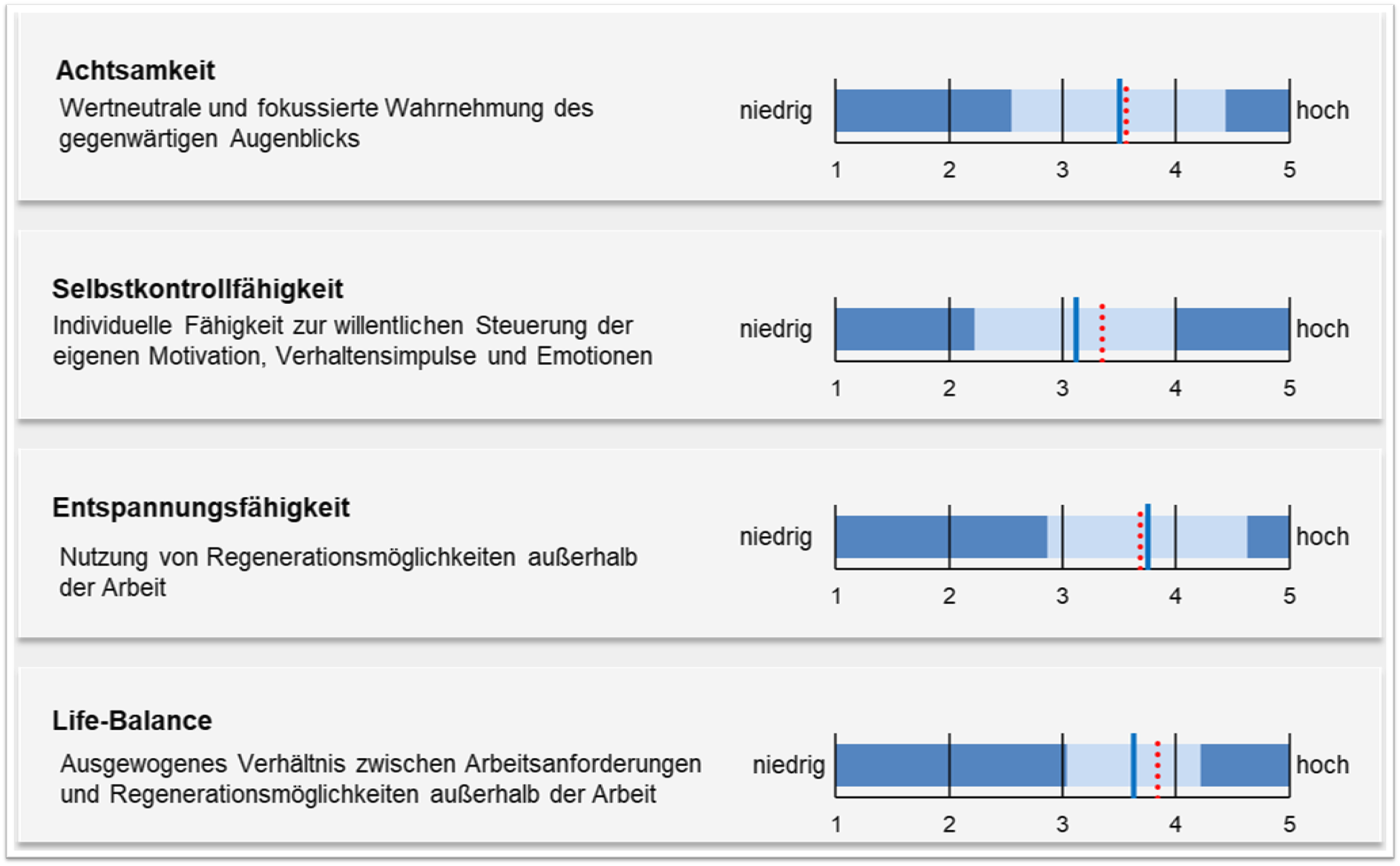 Reporting
The data is stored encrypted in a database. It is available for anonymous evaluations. Longitudinal analyses evaluate the effectiveness of your OHM measures and the ROI.
Using a database for sustainably effective OHM
Sustainable corporate development
Improve health status
Reduce absenteeism and presenteeism
Comply with advanced requirements in OHM
Mental hazard assessment
Increase employee satisfaction
More committed employee
Improve employer image
Strengthen team building
Simplify recruiting
Address younger generations
Address the shortage of skilled manpower
Achieve CSR goals in a measurable way
Raise awareness for social responsibility
and for health consciousness
Achieve your CO2 savings targets
Obtain valuable CSR data for reportin
Sustainable Development Goals
Success stories
"As a health insurance company, we at BIG direkt healthy opted primarily for digital channels in customer communication. Of course, digital applications are also very important for us and our customers in the area of ​​occupational health promotion.
With our BIGbalance platform, we offer the companies we serve a holistic portfolio of health services. The vivamind online checkup is an important part of this. The employees of the companies have the opportunity to get concrete, high-quality information about their own state of health online – completely online. They also receive suggestions about which measures in BIGbalance can help them improve their health. Working with vivamind and the team has been an important part from the beginning and has contributed significantly to the fact that BIGbalance is very well received by the companies and their employees. "
STEFAN ERNST, Head of Company Health Management, BIG directly healthy